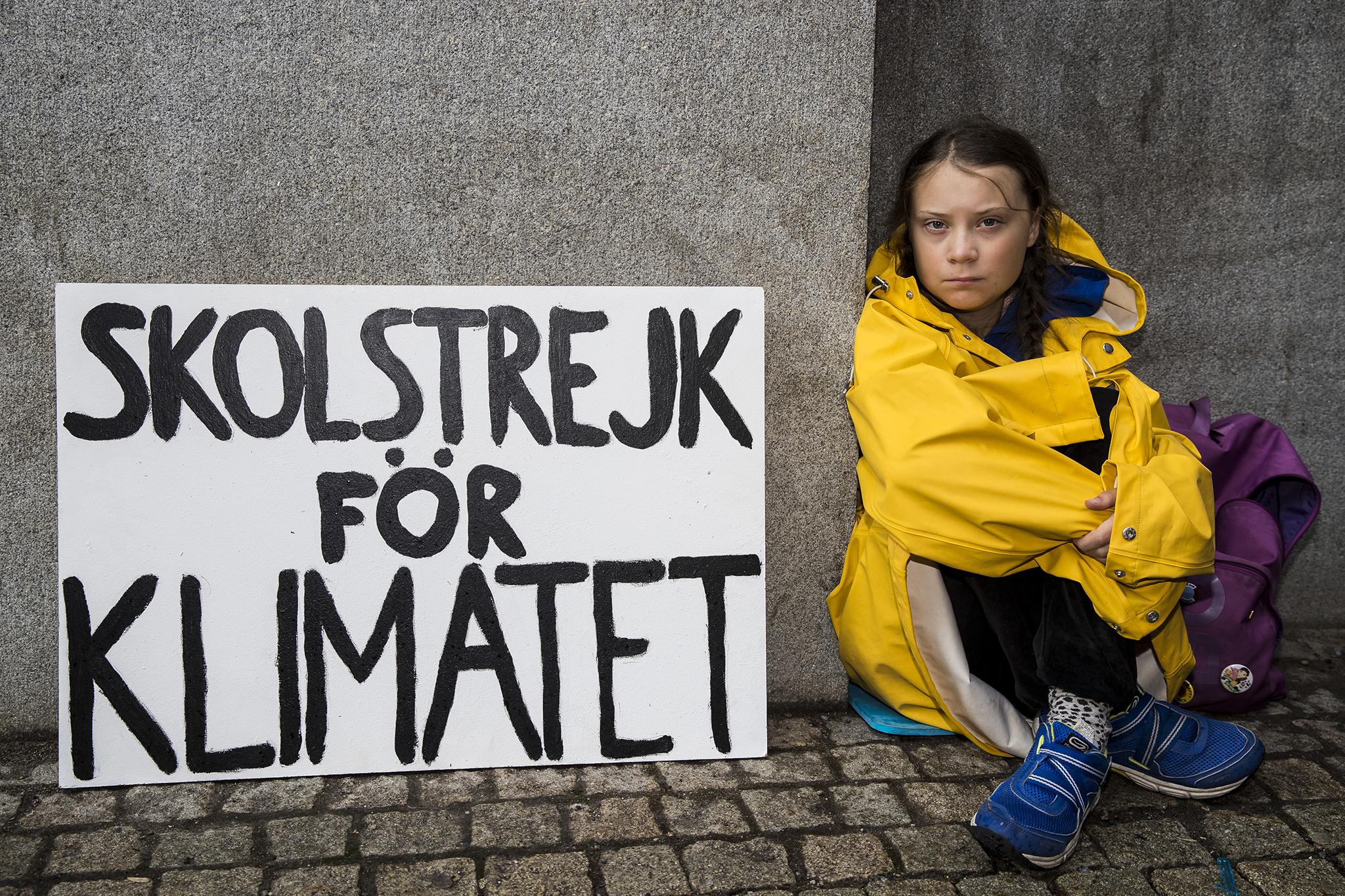 The other day the New York Times ran an op-ed about Greta Thunberg, the teenage environmental activist. The TL;DR is that activism, particularly the activism of Ms.Thunberg, is "at odds with democracy."
Many on Twitter wondered how attempting to persuade people to take an interest in an issue could be undemocratic. It seems, if anything, just like how you do democracy.
What the author really means, however, is that her argument methods are no good. He writes:
Her politics rests on two things. First is simplification. "The climate crisis already has been solved," she said at a TED Talk in Stockholm this year. "We already have all the facts and solutions. All we have to do is wake up and change." Second is sowing panic, as she explained at the World Economic Forum in Davos last winter.


Normally Ms. Thunberg would be unqualified to debate in a democratic forum. Since a 16-year-old is not a legally responsible adult, she cannot be robustly criticized and, even leaving aside her self-description as autistic, Ms. Thunberg is a complicated adolescent. Intellectually, she is precocious and subtle. She reasons like a well-read but dogmatic student radical in her 20s. Physically, she is diminutive and fresh-faced, comes off as younger than her years, and frequently refers to herself as a "child" — about the last thing the average 16-year-old would ever do.

Kids her age have not seen much of life. Her worldview might be unrealistic, her priorities out of balance. But in our time, and in her cause, that seems to be a plus. People have had enough of balance and perspective. They want single-minded devotion to the task at hand.
Pointing out in an argument with a child that they're a child and you can't really argue with them is pretty much the same thing as arguing with them, only it's way more dishonest because it's patronizing, self-contradictory, and itself pretty much fallacious. For, in the first place, you're actually arguing with them, you're just not doing it right by calling into question the truth of the premises or the logic of their conclusions. Instead, you're pointing out that they're children who, because of their fragile nature (I won't even point out the other thing he mentions–see how I can be ironic too!), cannot be criticized by adults.
Still more perplexlingly, and equally ironically, the author argues that drawing negative conclusions about people's behavior is not allowed:
Increasingly, climate agitators want action, not distraction. That often requires demonizing anyone who stands in the way. In July the climate editor of the Dutch newspaper NRC Handelsblad complained that Paris's declaration of a "climate state of emergency" on July 9 had not been accompanied by a ban on automobile traffic in Paris or by a dimming of the lights on the Eiffel Tower. In Germany the word "Flugscham" is one of the last year's more interesting coinages. It means not fear of flying but shame of flying, and of the pollution it brings about. The German economist Niko Paech urges shaming people for booking cruises and driving S.U.V.s, too.
I'm supposing that the people making such arguments should be ashamed of themselves. Geez. It's pretty much an inescapable feature of disagreements that the people with whom you disagree are doing something wrong. That's just the way it's done. When the disagreement concerns actions, then it follows that the claim will be that doing that action is wrong, and so should not be an action that is done. Pointing this out is just how you do arguments in a democracy. Maybe, just maybe, the extremity of the wrongness is exaggerated. If so, that's something that's pretty easy to point out.
To end on a rather more general note, this is another example of what Robert Talisse and Scott Aikin call the Owl of Minerva problem. The argument is so often not about what to do or what to believe but about what are legitimate arguments concerning what to do or what to believe.
Sadly, sometimes it's pretty easy to have an argument about first order issues. Even Greta Thunberg, a mere child, can direct you to that.